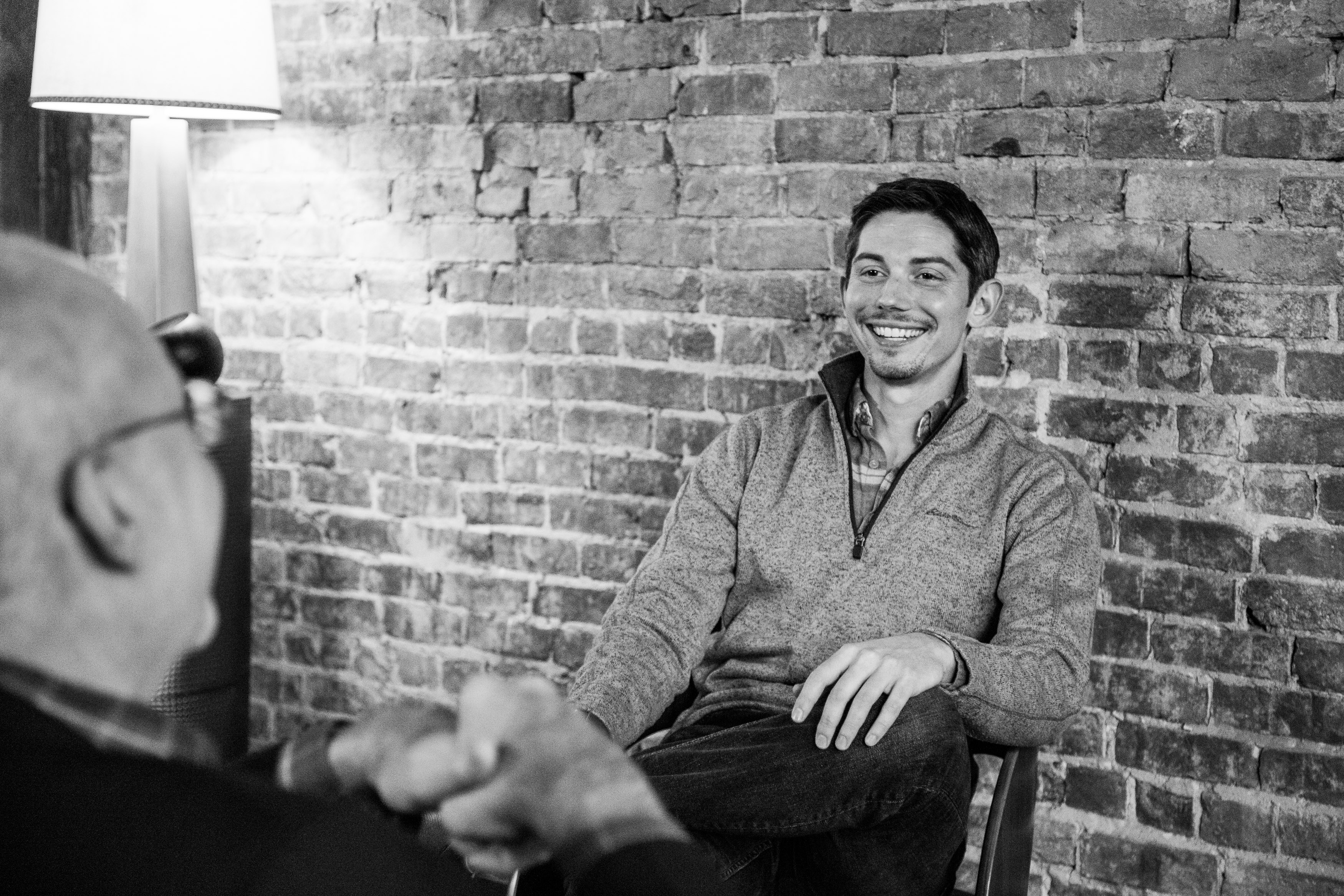 How it Works
You already know the results in your life and business are not at their peak, and neither are you…
To get a different result we must do something DIFFERENT.  How?  People and businesses often need a coach or consultant to customize a plan, strategy, mindset shift, or create specific goals to help you see the results you really want.  Goodman Coaching treats your unique needs and wants as a process, and not just another project.
So how does this type of coaching work?  It's simple…
Currently you can choose from 3 ways to work with Goodman Coaching.  Sessions are tailored to your specific needs with:
1) One-on-one Coaching
This approach is usually the fastest way to achieve your desired outcomes and results because we can dive deeper into the causes of your specific story.  We can identify obstacles, develop and agree on a plan, and continue regular progress on your goals and commitments with as much accountability as you choose.
We can address problems and results like:
Creating and managing your time
Decreasing your stress with practical techniques that work
Learning some of the best ways to unleash your unique talents
Goals:  Discovering what is most important to you in life or business, deciding how you can achieve it, and creating clarity around why you want to achieve it
Creating more (or more fulfilling) income
Cultivating powerful leadership skills and specific management practices
Getting crystal clear on what you deeply want in the next step of your life or business
Discovering what you really love doing professionally
Creating confidence
Using your DiSC behavioral tendencies to:

Understand what makes you "tick"
Learn more about your natural strengths and weaknesses
Use in communication and relationships to be more persuasive and empathetic
Dramatically improve your sales skills
Create better conversations between your significant other and yourself

Addressing problems in team dynamics (productivity, culture, motivating employees, communication issues, etc.)
Discovering how to combat fears and doubts holding you back from your peak results
The possibilities are endless IF you're open to learning, being uncomfortable, and growing into your best in business and life.
Chris doesn't offer this coaching to "just anyone."  Clients must meet certain criteria, be willing to commit to their coaching investment, and a demonstrate a passion for serving others in addition to other requirements. One-on-one sessions occur via telephone and vary in length depending on your specific goals.
How will you know if Goodman Coaching can help you one-on-one?
Request a free consultation here: Schedule a consult
2) Business Consulting
We've found the best approach to identifying and solving problems within a business, whether large or small, is to meet with decision-makers and have a powerful conversation.  Business leadership and communication are two areas Chris has concentrated his expertise in specifically, and he uses his experience to guide business leaders with a unique plan to resolve problems.  The "problems" typically boil down to three essential elements:  People, systems, and/or tools.
For instance, Goodman Coaching developed a customized 10-session consulting  course to guide a dental assistant school to higher sales, better team dynamics, and improved customer relationships. We looked carefully at all the options around the people, systems, and available tools to create the best possible outcome for their business.  After 10 sessions, the company had a new mindset around their customer service, redirected almost every process they had, and learned to connect with their leads and employees by asking better questions. As a result, sales are higher, leads are converting more efficiently, and the team's vision and plan has never been more clear. (If you're interested in this approach, click the link below and ask about the "Vision-Alignment-Action Consulting Process".)
Goodman Coaching offers consulting in-person, or via Zoom online video to reduce costs.  The key for this consulting approach, plain and simple, is that the leadership actually wants to improve and wants to invest in a coach/consultant.  Failures occur when a business hires a consultant without that genuine desire – it wastes time, and none of us want that.
How will you know if Goodman Coaching can help with your business issues?   Schedule a consult
3) Group Coaching
Goodman Coaching offers a variety of coaching programs and masterminds.  These programs typically run from 6 weeks to 6 months.  Groups allow clients to learn quickly in a fun, dynamic, online environment with like-minded people.  The variety of backgrounds, stories, occupations, histories, strengths, and weaknesses create an energetic format to facilitate growth and results.
Groups share in wins, failures, breakdowns, and breakthroughs so the community learns from each other.  Plus, there are networking and business opportunities to help clients develop new relationships or projects.  Most groups are online with regular Zoom video "meetings" which allows clients to watch and participate from anywhere in the world with their cell phone, tablet, or computer.
To learn more about group coaching options or to reserve a seat in an upcoming program apply here.
Each approach offers Chris' complete accumulation of knowledge, experience, skill, and coaching mastery to help you achieve the results YOU really want.
And it works. 
To see testimonials, visit this homepage or see more reviews on the business Facebook page at Goodman Coaching Official Facebook
You don't hire Chris for answers; you hire Goodman Coaching for custom coaching and tailored results. 
Scheduling a consult or strategy session is easy.  To see how Goodman Coaching can offer help for your life or business click the link below and complete the 1-minute form, then we'll call to confirm your session time.

Follow me on social media