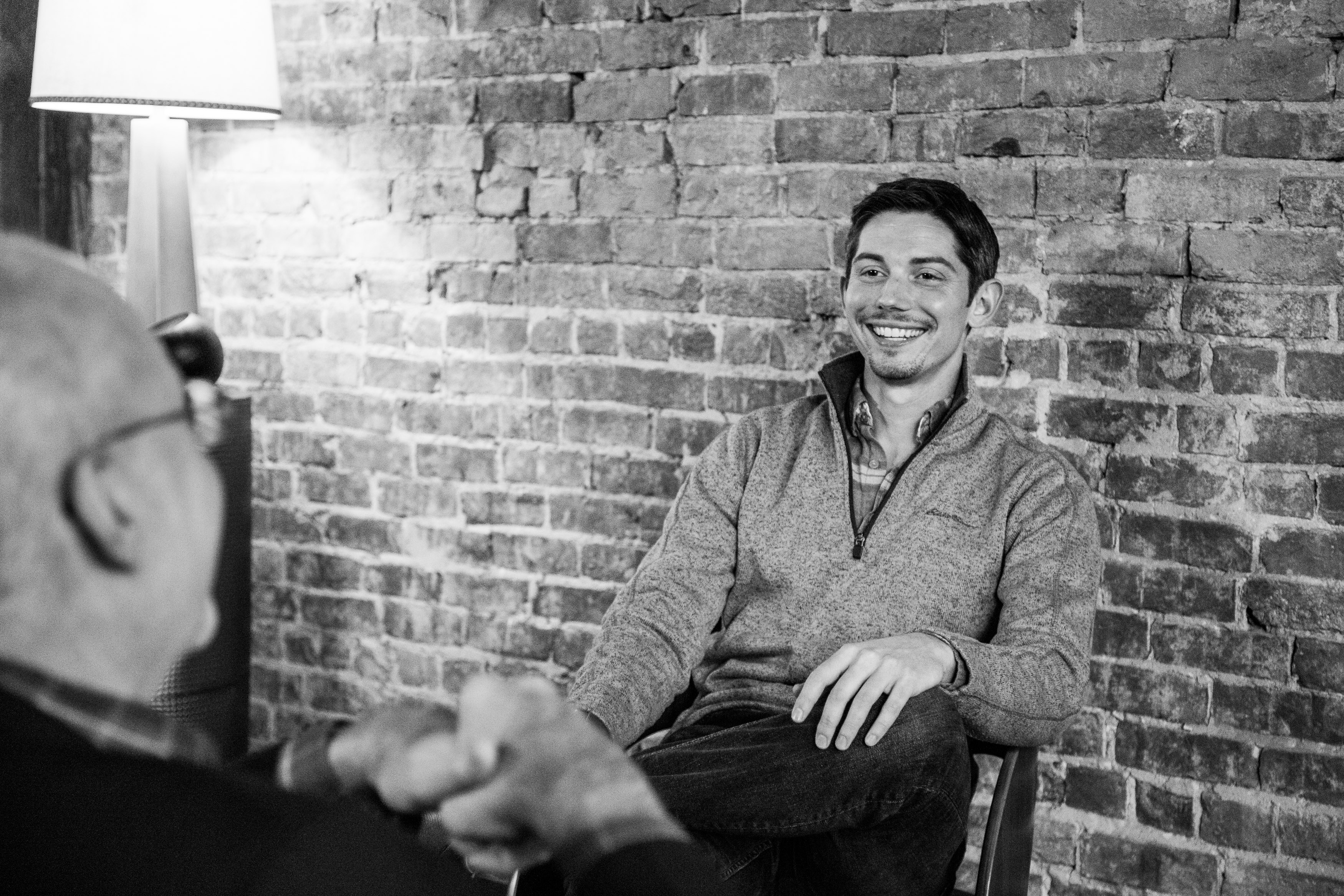 How it Works
You're successful, and it looks like things are going great… but you know your results are not at their peak, and neither are you…
Maybe you're frustrated with your progress, knowing there is so much more you can offer, and so much more you can accomplish.
You want to impact more people, create more opportunity, help your community, become a better leader, and simply BE YOUR BEST.
You feel stuck, but you don't know how to fix it.
And you know deep down you know something, or someone, is missing.
You know it's your time to grow. But how??
This is exactly what I do for business owners like you. I show you how to compress the time, effort, and stress required to get what you really want.
Once we identify your most important gaps in life & business, we implement proven coaching techniques to take you from where you are now to where you really want to go.
Yes, it really is that simple.
You've got enough complication. My job is to reduce everything to simplicity, and help you become the type of person who gets what you want.
Currently you can choose from 3 ways to work with Goodman Coaching.  Sessions are tailored to your specific needs with:
One-on-One Coaching
This is the fastest way to achieve your desired outcomes. We can dive deeper into your specific situation, identify obstacles, develop your plan of action, and implement as much (or as little) accountability as you choose.
Together, we address common problems for high-impact business owners like:
Focus.  "I feel scattered, and so are my results."
Clarity. "I'm stuck. I have these huge dreams and don't know how to achieve them."
Purpose & Mission. "I want to help more people, create something useful in the world, and I don't know where to start."
Personal goal setting & accountability. "I need help.  I'm not hitting the target and it's frustrating."
Casting a meaningful vision for your business. "I know this company can be great, but I don't know how to excite my team about it."
Learning how to create time freedom in your calendar.  "I just need 7 clones, an extra weekday, more wine and it will all be fine."
Using behavioral psychology to influence people and sell more. "I want to know what makes people tick so I can help them better."
Improving leadership.  As John Maxwell says, "Everything rises and falls on leadership."
Each session will help you move closer to your ultimate goals, whatever they may be, so you can have the freedom, fulfillment, and impact you really want.
How can coaching help you?
Business Consulting
What if a powerful conversation with decision makers is the best way resolve problems in any business?
Chris has 10,000+ hours of coaching and training expertise in business leadership and communication.  And to date, almost every "problem" he encounters in any industry can be distilled down to three essential elements:
People, systems, and tools.
The first is the most important. Without the right people, the right mindset, and the right strategy for those people it will be difficult to get to where you really want to go.  This type of consulting involves a holistic approach to assess and improve your mission, customer service cycle, leadership, team dynamics, growth plan, and more.
For this reason, Chris' coaching begins with the person(s) in charge, and coaches them from the ground up.  Your "why," values, the depth your company's vision, the ideal team — all of it brought down to the core:  How you think and how you make decisions.
His strategy is to focus on you first, then your strategy.  It's 80% psychology and 20% strategic action.
And it works.
Goodman Coaching recently customized a 10-session consulting program for a dental school to increase sales, improve team dynamics, and deepen customer relationships. We assessed the global beliefs around their people, systems, and available tools to create the best possible outcome for their business.  After 10 sessions, the company had a new mindset for their customer service, redirected almost every existing process, and learned to connect with their leads through better questions.
As a result, revenue nearly doubled, the team converts leads much more efficiently, and the team's strategic vision has never been more clear. (If you're interested in this, click the link below and ask about "V.A.A. Consulting".)
Goodman Coaching offers consulting in-person, or by Zoom online video to reduce expenses for clients.
How will you know if Goodman Coaching can help with your business issues?  
Group Coaching
Goodman Coaching offers a variety of coaching programs and masterminds.  These programs usually run from 6 weeks to 6 months, but programs can usually be customized for private retreats and weekend events.
Group coaching allows clients to learn quickly in a fun, dynamic, environment with like-minded people. The variety of backgrounds, stories, occupations, histories, strengths, and weaknesses creates an energetic format to facilitate rapid growth and impressive results.
To get more information about group coaching, click here.
Real Happy Clients
To see client testimonials, visit this homepage or read reviews on the Goodman Coaching Official Facebook
Scheduling a consult or strategy session is easy.  Click the link below and complete the 1-minute form, and we'll call to confirm your session.
Follow me on social media: