I coach business owners who want more passion, profit, and freedom.
Why does this work?
Custom Coaching
We get specific about what you really want and how to get it.  My process helps you discover your motivation, create a plan for your most important goals, and customize everything as you coach with me.  I designed this to get you into INSPIRED ACTION quickly so you can see results immediately.
Unique Clients
My clients are high performers with different backgrounds and goals.  My clients have a track record of success with a burning desire to grow personally and professionally.  Current clients are CEOs, executives, small business owners, motivated salespeople, corporate runaways, aspiring coaches, and misfit entrepreneurs who love personal growth.  They are above-average folks hellbent on making a difference in the world.  Sound like you??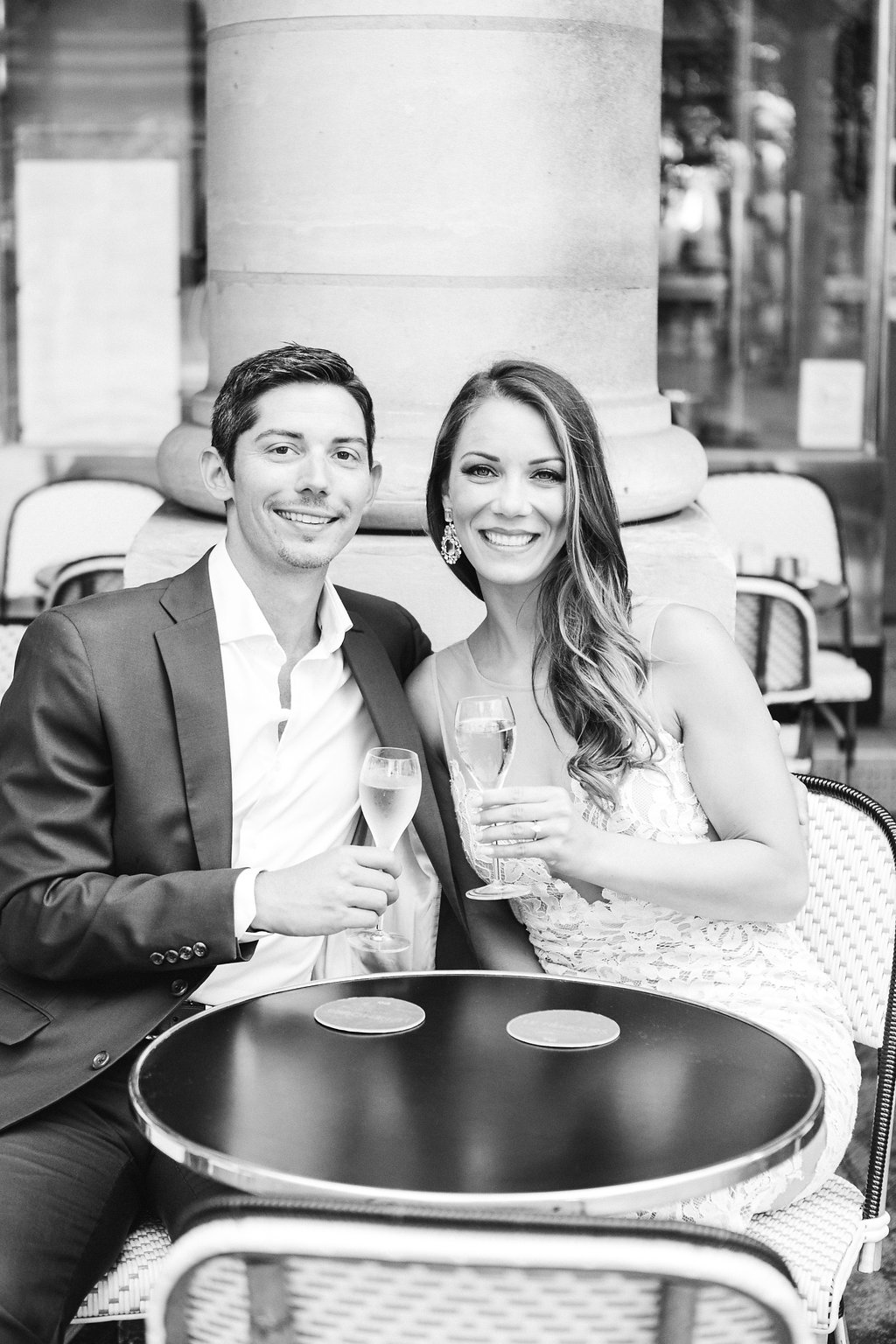 What would your life look like if it were simple, fun, and easy?
What would life look like if it were simple,
fun, and easy?
Three common reasons people hire me:
Passion

How can you unleash your passion in life & business? What would truly be possible if you woke up every day feeling inspired?  Getting there is easier than you think…
Profit

People don't work for money. They work for what money DOES for them.  If your business is raking in revenue and you aren't getting your unfair share of profit or freedom, we need to talk.
Freedom

What if you could build the profitable business you've always wanted, travel 3+ months out of a year, AND have the relationship of your dreams, all while working only 30 hours per week?  I did all of this in the last year and I show clients how to do it too.  I want you to experience this kind of coaching so you can have the same results of freedom in your life & business!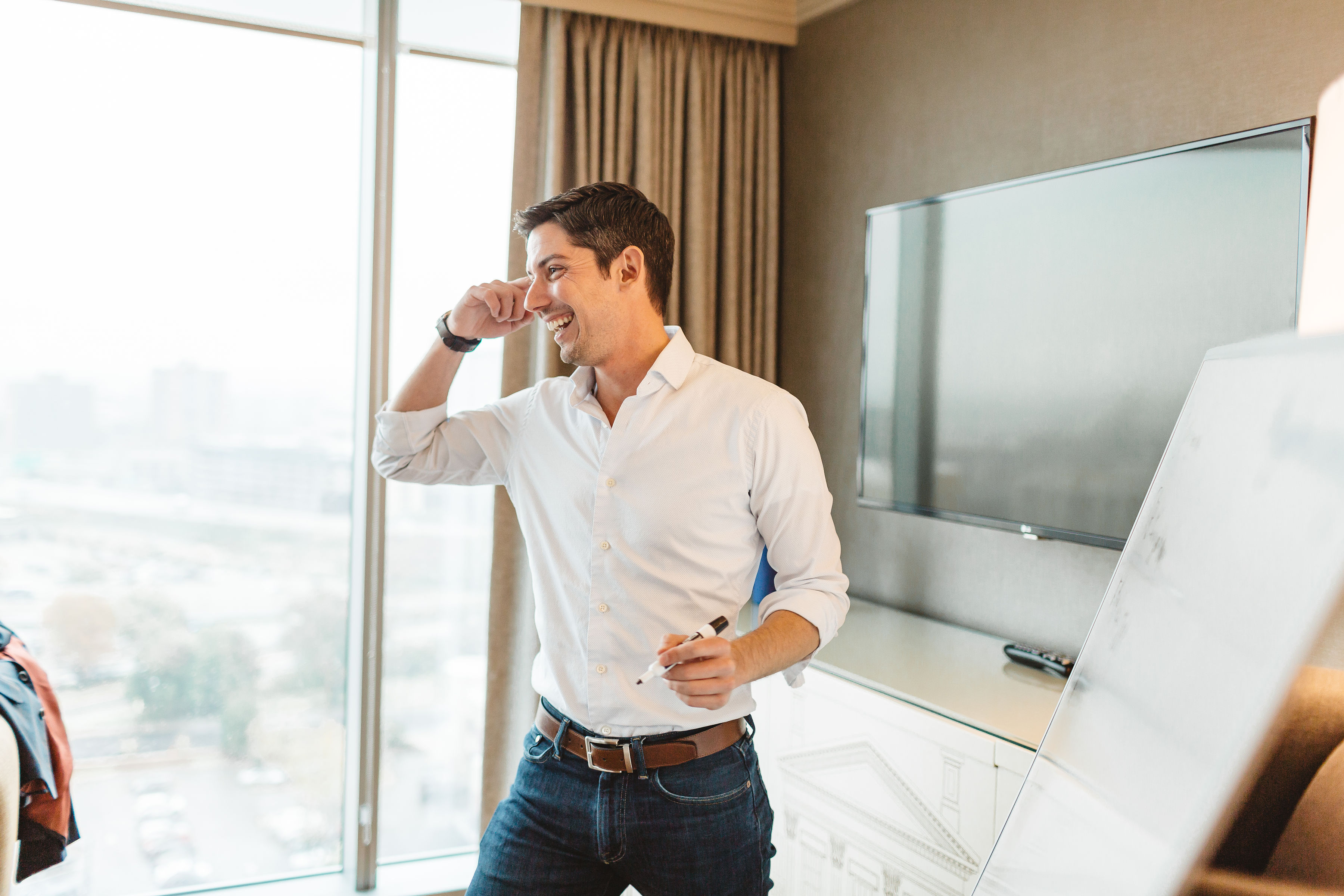 Are you in a fear funk?
Time to be honest with yourself…
What's really holding you back from your results?  
Money, time, stress, doubt, feeling like you're an imposter, fearing failure? If you don't deal with your fears now, guess what is waiting for you on the other side of this current obstacle:  The same exact fear in a new situation.
My process integrates 15,000+ hours of coaching & training that I've personally experienced in order to help you discover your fears and finally conquer them.
Powerful Sessions

I don't waste our time on conversations, strategies, or techniques that don't work.  We work toward something too important to play small, so each session starts and ends with celebrations, clarity, and the specifics you need to achieve your goals.
Real Value

How will you know if you're getting what you pay for?  I'll ask you frequently to make sure you're happy AND getting the coaching results you want.  I often start calls with, "What will make this call a 10 out of 10 for you today?"  Plus, I've never been fired by a client and I intend to keep it that way.
Custom Coaching

I literally customize your coaching for your needs.  Now, that doesn't mean I'll make you comfortable, because that's not where your real growth happens…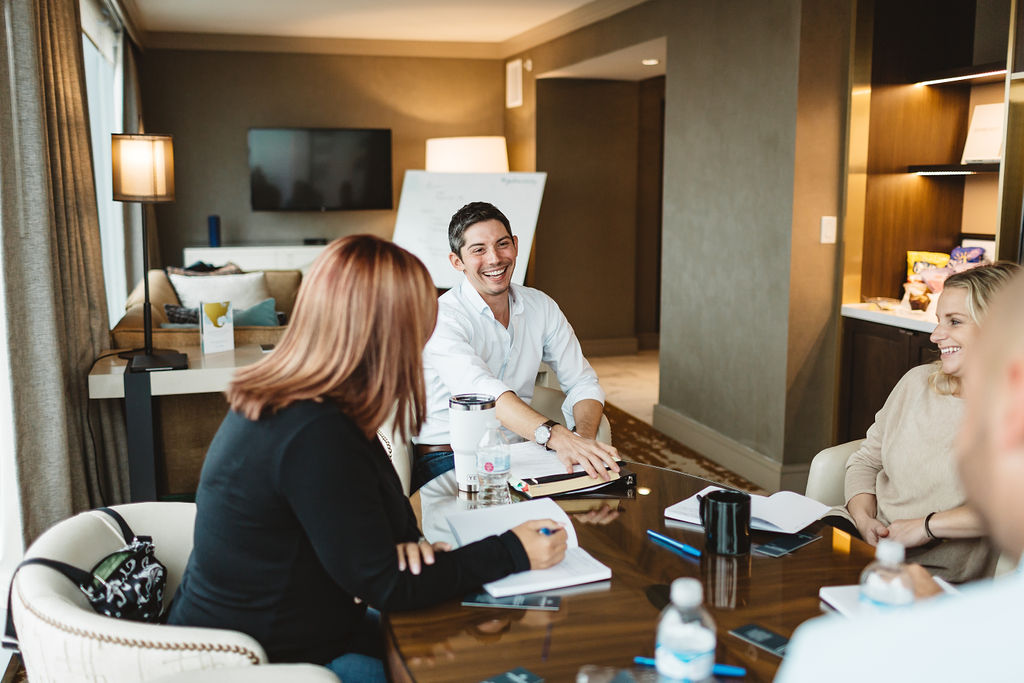 About Chris
There's an old saying: "Do not judge a man by his answers, rather by his questions…"  I learned to ask great questions in my experience as a law student, top real estate agent, director of a top real estate team, and executive coach.  I even sold $20+ Million in volume and 115 homes in just a few years because I discovered what makes people tick and the questions that help them get what they want…
Now I use everything I've discovered to help my clients see results fast: deep passion, great questions, a proven process, and 15,000+ hours of my own coaching & training help us get there.
And I put my money where my mouth is: I invest $35,000-$45,000 on my own personal coaching each year!  I see the power of coaching every single day, so I've made it my mission to help others experience life and business at their greatest level too.
How does my coaching process help clients?
"Accelerated Dental Assisting Academy is finishing up our 10 week training with Chris Goodman at Goodman Coaching. Our company now has a clear mindset of where we are and where we want to go! Chris has helped us simplify lead generation and conversions. He has helped us see through the clutter and made us realize the ONE thing that is going to take our company to the next level. We highly recommend his coaching to any company that is looking to take their business to the next level, gain traction or grow! We cannot thank Chris enough!"
~ Whitney Davis, Manager of Marketing ~
"Chris transforms lives. If you are looking for someone to help drive you to achieve your peak performance in business and in life, Chris is your guy."
~ Mike Schoonover,  Realtor & Entrepreneur ~
"Chris is a master at asking powerful questions! The questions lead to the transformation needed to break through your blocks, create an even bigger vision for your life, and design a strategy to get you there!!  He's patient, knowledgeable, full of ideas, and pushes you when you need to be pushed… He was exactly what I needed to leave my comfortable positions and pursue my dream life. I am forever grateful for him."
~ Misty Stanley CEO, Coach & Entrepreneur ~
"Although hesitant at first (a strong-willed and confident individual, why would someone like me need coaching?), I was unsatisfied with my current situation and decided to take the leap. After one phone call with Chris, I knew I had made the right decision. Chris's creative blend of coaching technique and accountability, along with outstanding character, has already created a marked difference for me in only a few short weeks. I genuinely look forward to our coaching sessions and am beyond excited to what possibilities await! If you're stuck, unsatisfied, or even just curious, I implore you to reach out and see what Goodman Coaching can do for you!"
~ Casey Ervin, Cardiovascular Perfusionist & Coach ~
"Working with Chris has changed my life more than I ever thought was possible. I generated significant revenue for my brand new business within 2 weeks of working with Chris. My everyday life is completely (I mean COMPLETELY) different because I know each week I'll get to progress towards my goals and get feedback. There's no other way to achieve your potential except to hire a great coach – and Chris is great. I'm so glad I made this investment in my own coaching and I haven't regretted it for a second."
~ Woody Rini; Entrepreneur, Coach & Software Engineer ~
"Working with Chris has accelerated my personal and professional growth. He has brought clarity to the path I needed to accomplish my goals and pushed me to go forth and conquer. I have recommended Chris to several of my friends and continue to receive compliments for the recommendation. I highly recommend Chris Goodman."
~ Wyatt Graves, Owner of Kaizen Home Sales & Services ~
"I spent a year with Chris, it was by far the most transitional year of my life thus far. I honestly wouldn't be where I am today if it wasn't for the guidance and advice I received. My business is growing exponentially, my attitude is better than ever, and I'm in an amazing relationship with an even more amazing woman. All in a just 1 calendar year!"
~ Bradley Sea, Founder & CEO Kentuckiana Mortgage Group Inc. ~
"Chris' knowledge and skill set came to me at a perfect time in my life. Feeling turmoil within myself and not knowing why or where these feelings were coming from was difficult. With Chris and his in depth conversations I was able to become aware of the underlying issue and take action to change the experiences in my life. If you want the secret to true happiness in life this guy can help you reveal that within yourself!"
~ Alexis Richards, CRNA Student ~
"Chris has been able to help me achieve something that I have struggled with for years and that is to be more productive in less time. There is nothing like getting results AND having more freedom. Chris cares about you and your success. He is genuine and passionate. His niche is his ability to stretch your way of thinking which drives you to growth. I had a great experience and made a great friend."
~ David Roux, President & CEO Accelerated Dental Assisting Academy ~
"It helped me zero in on my triggers, what in my life is worth my energy, and what is not. It has been an eye opener and has taken so much stress that I carry on a daily basis away!"
~ Amanda Hobbs-Eversole, Marketing Director ~
"Chris doesn't just talk the talk, he walks the walk. He has a coach himself. He knows what it takes. He's all in and he'll be there for those he coaches. He knows what is required and he will help you find the clarity to know that for yourself. Your successes will be his joy. "
~ Laura Barkhauer, Realtor(R) 
"It has been more than I envisioned. I feel much more confident after each call, and ready to maintain focus."
~ Megan Garretson, CEO ~
"My experience with coaching from Chris was the most empowering & challenging time. Talk about getting real: he was amazing at getting to the very heart of my struggles & helping me see things about myself that I was too afraid to change, not only in real estate but personally as well. Accountability, challenging, pushes you past your fears…Chris knows his stuff and will help you reach your goals. I would recommend anyone even thinking about coaching, call Chris!"
~ Amanda Hobbs-Eversole, Marketing Director ~
"I've had the opportunity to travel with Chris to trainings and also work with him for years and watch him grow. Anyone would be lucky and blessed to have him working with you to meet your goals. It's a privilege to write a review and see his successes."
~ Derek E., CEO and Entrepreneur ~
"Chris is the man! He offers great insight and helps get you motivated to take on the world! His production in real estate speaks to his know how and work ethic! If you want your life changed, Chris Goodman is the way to go!"
~ Rob Bergeron, Realtor ~
"Coaching sessions with Chris Goodman was just what I needed. In starting my new business, Chris has held me accountable to goals and helped me see issues (and solutions!) before I knew they were there. I know that I would not have been able to grow my business as quickly or efficiently without this coaching."
~ Justin Hickman, Founder & CEO of Slice Media ~
"Chris has been there and done that and has the experience to help lead you in the direction you need to go! If one conversation can change your life I would rather have it with someone who shows up each and every conversation the way Chris does with his knowledge and experience backing him up and leading the way!"
~ Casey McCoy, Entrepreneur and Investor ~
"When people in your own circle are proud of your new Mindset in situations you know #GoodmanIsWorking !"
~ Jamie Nicole, Marketing Director Kaizen Home Sales ~
"Chris Goodman is an amazing coach. He keeps me on track with my goals and my ultimate vision. He understands what it takes to be a successful person in today's business world. He is great at helping me maintain the right mindset. He is well read and up-to-date in not only the languages of business, he also takes the time to make sure your life is properly counterbalanced!"
~ Rob Gaines, Realtor and Team Leader ~
"Honestly I never thought about the money after I started. When you get results and make life changes that produce you more money and freedom, the investment is worth it."
~ David Roux, President & CEO ~
"I highly recommend coach Goodman to any Entrepreneur that is just starting out or even an experienced professional. His thought process and focus to detail sold me on hiring coach Goodman as my Mentor."
~ Mila Ve'e, Entrepreneur ~
"My coaching is completely tailored to my schedule and goals. I am directly benefiting from my coach's positive infectious energy! He is helping me to change my thoughts and language to produce a better state of being… he allows me to find the answers and do the work and guides me to better understand myself and my goals. "
~ Natasha H., CPA ~

Follow me on social media!